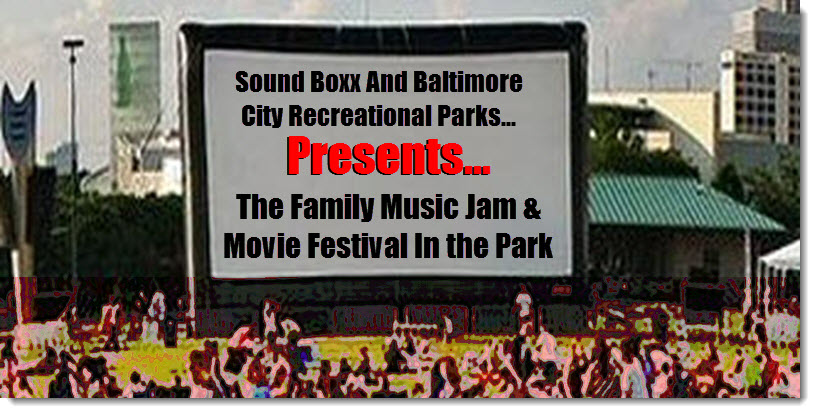 People And Businesses Supporting Our Cause In Park Heights Community!
Movie Festival In The Park
The family music jam and a movie festival in the park is a philanthropic effort sponsored by Sound Boxx, FSM Instructional with the support of, Baltimore city Department Of Recreation And Parks.
While this family friendly event provides free entertainment, it also offers multifaceted opportunities for businesses and companies to master target marketing. The event is recognized as a community-based attraction full of diverse family orientated fun-filled entertainment and attractions in a safe environment.
This BYOC (bring your own chair) monthly event will be free to the public and held at various regional parks to insure participation from all Baltimore city neighborhoods.
Featherstone Music, will host an open mic jam session including instrumental music singing and poetry.
All ages and are encouraged to sign up and show their talent. Following the open mic jam session, everyone will enjoy an outdoor movie on a large cinema screen with exceptional surround sound.
This event will be sponsored most Saturdays during the months of June, July and August with one September date.
Your sponsorship funds will cover a licensing of the movies audiovisual equipment staff insurance and city fees. Moreover, it is a perfect vehicle for sponsors to promote their business, distribute advertising materials and coupons.
We are currently seeking corporations and businesses to help sponsor a series of movies in various regional parks. These events will be free to the public. The family music jam and movie in the park sponsorship applications are due by, May 11th, 2015.
Sponsorship monetary donations are requested no later than,
May 18th 2015.
If you have any questions please contact:
Lurenda Featherstone, at: 443-992-5753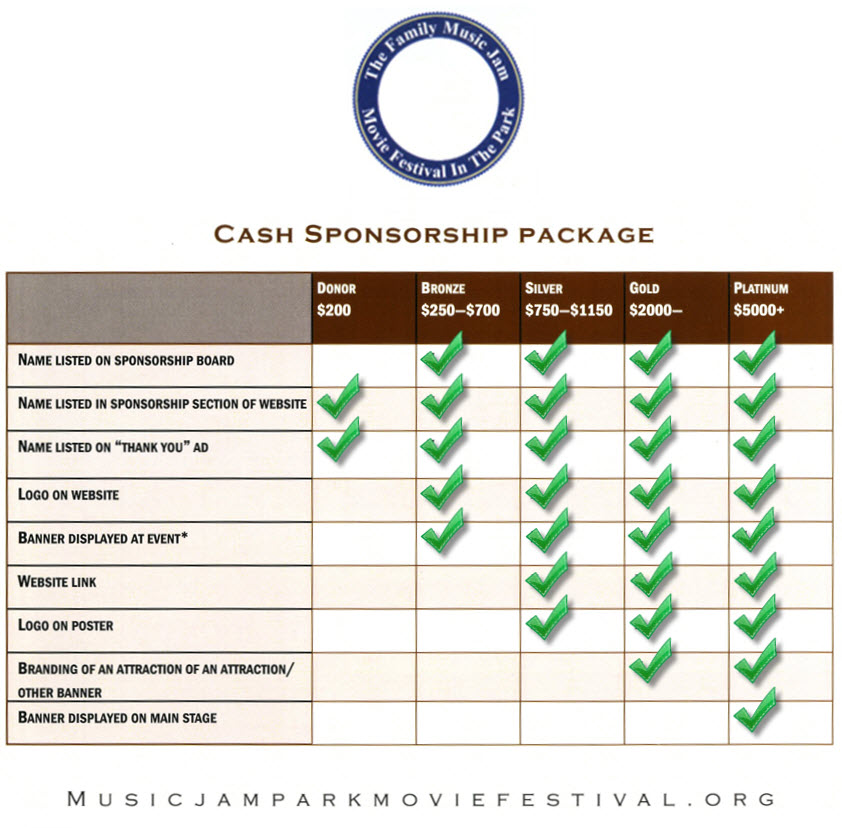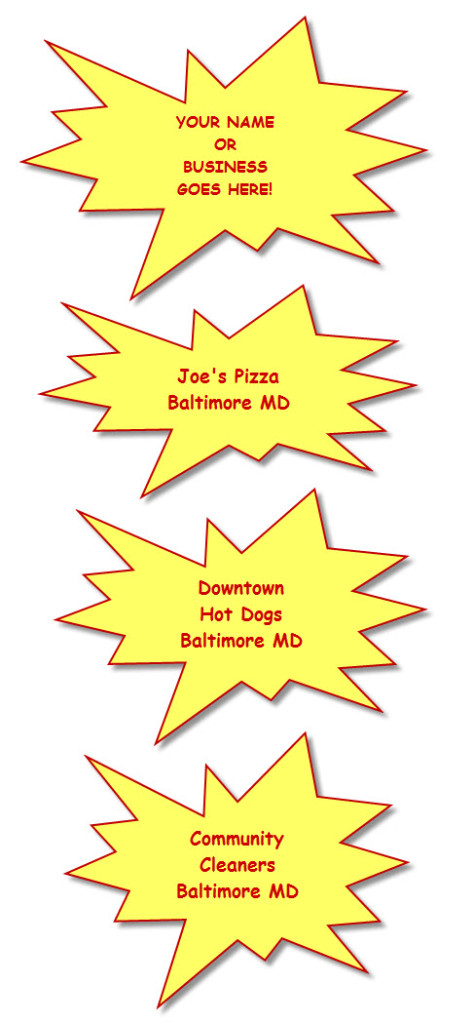 Please contact: Lurenda Featherstone, at: 443-992-5753 about banner placement at our site. Your banner can be your own graphics or we can create your banner advertisement for you.